With any sport, fans and experts always disagree with who they feel deserves to be on the greatest of all-time list. MMA is no exception to this. In fact, in my opinion, it is the constant debates and differences of opinion that makes sports worth watching. Imagine how boring sports would be if we all had the same opinion. Below is my list of the best MMA fighters ever, please feel free to disagree.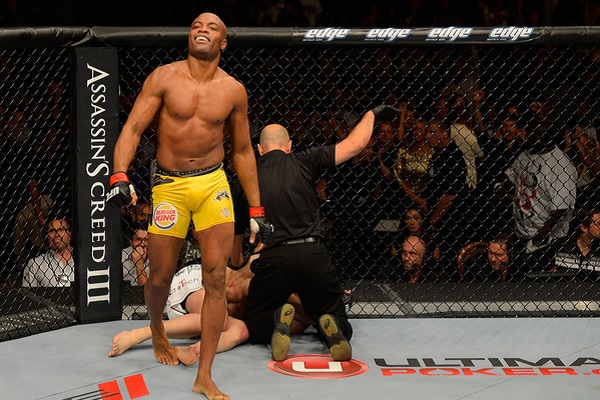 Anderson Silva
For six years between 2006 and 2012 Silva mauled everyone that he came up against. During this time frame he had 17 fights and he won all of them – he knocked 14 of his opponents out cold. During his early years (he started fighting in 1997), he defeated fighters such as Carlos Newtown, Hayato Sakurai, Lee Murray, Jeremy Horn, and Jorge Rivera. These were all great fighters in their own right. Dana White, the UFC President, once called Silva the best MMA fighter ever, and there are probably not many who would disagree.
Fedor Emelianenko
From 2001 until 2009, Emelianenko had 28 fights and he won them all. He was not just fighting nobodies during this time either – he defeated some of the greatest heavyweights that MMA has to offer such as Antonio Rodrigo Nogueira, and Mirko Flipovic. When it comes to heavyweight fighters, Emelianenko is considered to be one of the best to grace the sport. He only lost 4 fights in his whole MMA career.
Georges St. Pierre
His last fight was back in 2017, but over his MMA career he only lost two fights. The first loss was to Matt Hughes who made him submit, while the second was to Matt Serra by a technical knockout. While it might seem that his kryptonite is fighters that have the first name Matt, he beat Hughes on two other occasions and Serra on the other occasion that they thought. Serra's win over St. Pierre is still one of the biggest MMA upsets ever. St. Pierre also defeated talented fighters such as Jason Miller, Jon Fitch, Jake Shields, and Carlos Condit. He was one of the most popular fighters to grace the sport.
Royce Gracie
From 1993 until 1995, Gracie won 3 UFC competitions, which is the most that any fighter has ever won in that time frame. What is more impressive though is that he defeated 11 opponents using submission. The fight that most people will remember him for though is the fight against his big rival Dan Severn. Severn held a ninety-pound weight advantage over Gracie, but the latter proved his skill and mettle by toughing it out with him for 16 minutes before winning the fight thanks to a triangle choke.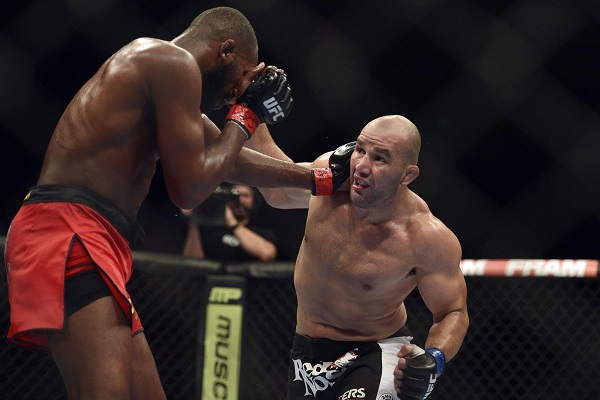 Bas Rutten
Between 1995 and 1999, Bas Rutten and 21 fights and he won every one of the apart from one. During this period, he was crowned the heavyweight champion of the world thanks to a split-decision victory over Kevin Randleman. It was a controversial decision, but Bas Rutten cared not. During his career he also defeated talented MMA fighters such as Frank Shamrock, Maurice Smith, Tsuyoshi Kohsaka, and Minoru Suzuki.
Chuck Liddell
From 1999 until 2006, Liddell had 20 fights and he won all but two of them. During this time, he became the light heavyweight champion of the world and defeated talented fighters such as Tito Ortiz, Jeff Monson, Kevin Randleman, Vernon White, and Alistair Overeem. Before he retired, he lost five of his last six bouts, but this should not take away from the amazing MMA career that he had.
Conclusion
That concludes my list of the best fighters to grace the UFC. Unfortunately, these fighters no longer participate in the UFC, and it's up to newer fighters to fill in their gaps. Thankfully, there are many promising fighters in the UFC that might be able to take their place, or at least make up for the retirement of the above fighters.
At the same time, there are plenty of underrated fighters that seem to always fly under the radar, despite how good they actually are. It would be a crying shame if these fighters remain unnoticed forever. However, all in all I can happily say that the world of UFC is filled to the brim with amazing fighters, even if some of my favourites no longer participate, which is always good news.